Would you travel with your personal photographer? In today's world, photography is everything. We flood Instagram with carefully staged and edited squares of beauty, Twitter with pics of interesting events attended or fun things that happened, and Facebook with, well, everything. On holiday we 'keep everyone posted' through daily updates containing dozens of photo's, and at home every short peek outside or coffee with friends is posted instantly. It is almost as if things have not truly happened if no pictures are shared online.
The irony of course is that all those pictures in fact lessen the experience that we are so busy photograping. The magic of seeing whales up close kind of tends to get lost if you only watch them from the screen of your phone, trying to determine whether you should go for a low horizon or if people prefer to see more sea. And then there's all the time sorting through the pictures – deciding which ones to post, editing them, uploading. It might have been nice to actually enjoy the place you're at, the food in front of you and the company you're with, no?

And lets face it. Regardless of the tons of pictures taken of the trip, you usually end up with yourself in front of the local landmarks, matched by an identical set of the boyfriend in front of those landmarks. You were smart though: you asked others to take some of the both of you a few times. They all show you awkwardly cropped at the ankles or missing an arm. I toured Italy by train some years ago with a friend, and we took loads of selfies. All of them show our heads, a small piece of sunny sky and pretty much nothing else. They could have been taken in the street in front of our house.
But this can all be in the past. Why? Because you can now travel with your very own personal photographer. I know, it sounds a bit conceited, like, what normal – non-Kardashian – person would ever travel with her own photographer, right? Well, you, for instance. El Camino Travel is a boutique company that curates totally unique group travel experiences accompanied by a talented photographer who will capture the trip for you. Over 20 great shots are delivered to you every morning, ready to be shared online. Which means that you can have a true holiday, and leave your phone at home. Or at least, you know, in your pocket.

You can either have El Camino help you plan and customize a trip with your friends, or you can sign up (with a partner) for one of their group trips. Currently some places are still open for the Colombia and Mexico City experiences. Trinidad and Tobago and all three trips to Nicaragua are already fully booked.

What especially speaks to my heart is that El Camino encourages you to 'be a traveller, not a tourist'. This is literally my personal philosophy when it comes to traveling, and what I try to push on the people around me with the determination of a Jehovah's Witness.
I love that this company gives you the opportunity to fully be in the moment, and to experience the chosen destination beyond your normal tourists' itinerary. At El Camino, they take pride in working with small local business owners. A percentage of the profits of each trip goes to a local social entrepreneur who is radically changing the face of their country. Of course, in full spirit of their ideology, an intimate dinner or activity led by this inspiring individual is part of the program, providing you with a unique and personal perspective of the surroundings.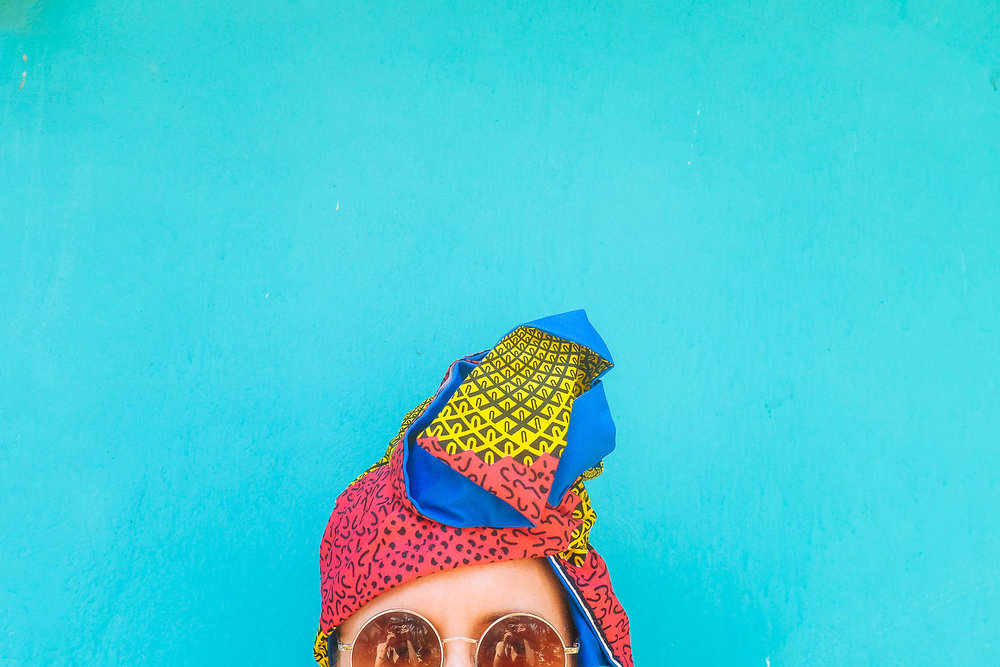 I have to admit that this is definitely above what I would normally spend on travel – fare to and from the designated country is not included, but oh boy. The more time I spend on their website, the more I want to go. Colombia and Nicaragua are calling my name so hard right now, especially through the lens of those super talented photographers. I might just have to see myself through that lens, in that place. If I get into some money.
A girl can dream, though.
So, after reading this, would you ever travel with your personal photographer? I'd love to hear!